Le tout débuta en 1947 pour notre station anglophone qui à l'origine s'appelait CJNT NT pour Narcisse Thivierge premier propriétaire de la station anglophone de Québec qui était une station affiliée à la CBC au début de tout.En 1955 la station fut vendue à une Coopérative de la rue Dorschester de Québec et s'appela CJQC QC pour Quebec City.En 1965 la station fut vendue à nouveau pour être achetée par Norm Lucas qui faisait de la radio pour le fun tel que me le racontait Bob Dawson en 1988.La station devenait ainsi CFOM AM 1340 THE ENGLISH VOICE OF ALL QUEBEC.
CFOM NOUS FIT VIVRE LA PASSION, LA MAGIE MUSICALE, LA JOIE, ET L'EXUBÉRANCE DE DÉCEMBRE 1972 AU 8 AOÛT 1975 OÙ ILS PRIRENT LA DÉCISION DE FERMER PARCE QUE LE CRTC LES OUBLIGEAIENT À CÉDER L'ANTENNE À 18 HEURES CHOSES QU'ILS NE VOULAIENT PAS AVEC RAISON À MON AVIS DE PASSIONNÉE DE CETTE RADIO INOUBLIABLE PIONNIÈRE DES RADIOS MUSICALES DE LA VILLE DE QUÉBEC. VOICI INTÉGRALEMENT ICI EN MAJORITÉ LE DISCOURS DE FERMETURE DE CETTE INOUBLIABLE STATION RADIOPHONIQUE DE MON ENFANCE ET IL ME MANQUE LE BOUT EN ANGLAIS DE DAVE ATKINSON MAIS J'AI TOUT LE RESTE ALORS CELA SE LIT COMME SUIT:
AL MC KAY: CFOM,Ice I where is,come on Help me Rhonda!Where were you?Al it give it you.Here we are it's 4.55 and I'm afraid that's about it folks frail Mc Kay and CFOM almost got five minutes left,in some closing announcment I would just like to personnaly say that it's been a pleasure for me this past year to be in Quebec city for is infile music for you and enjoy probably well the nicest city I've ever been in in Canada.And another thing I want to say it's at the women are just beautiful and if I can say that a many thank's for listening.et je voudrais dire quelques mots en français:"Ça a été un plaisir d'avoir travaillé à québec durant cette dernière année Je vous remercie mes chers auditeurs et je vous dit adieu.
Ici on entends un montage de Remember the way we were avec la voix fantastique de Barbara Straisand.
GARRY PARR THE PROGRAMM DIRECTOR OF CFOM:Good afternoon This is Garry Parr the programm director of CFOM.Well what many people thought could not really happened is about to take place CFOM RADIO is scining off the air permanently , as a result by the decision by the CANADIAN RADIO AND TELEVISION COMMISSON .The decision by the CRTC and the subsequent decision by the owner of this station to close and been giving an extensive coverage in news-papers , magazines , TV and radio stations from coast to coast . We don't know what happen and why it happened so, I want to a light great lines from this but three things are clear:
The CRTC does want the English CBC Radio service in Québec and we agree it should be. 2 The CRTC is not satisfied with the Comtemporary Music Format of CFOM . We find this Mr. Find since every other major city in Canada has in least one success for music station similar to ours.And last but not least the CRTC does not seem to approve of CFOM having many thousands of french listeners a feeling by the certainly shared by owners of the other radio station here in Québec.It's obviousness CFOM could not possibly have made money with only the English audience in Québec the number is about 15,000. I ace and do add at this acre accent that figure include from babies to grand grand parents so the potential audience is much smaller than 15,000 so there is qua-owner is no way to continue and the CRTC is gotten read of CFOM.
My feeling now is one of great sadness!Not only because an our staff is now unemployed but also because we had a great spirit in this station .We were having fun and so we are listeners.The Disc-Jockey,the Salesmen,the girls in the office all knew they we had a good station and we also knew then in time it should be in a great station and we thought to dream was closed to reality.
Perhaps I am sadist of all because of the thousands and thousands of listeners who really love this station.I know we will be miss.I know that our listeners share our sorrow.There will be no music radio Québec to play the worlds greatests hits and tell you what's going on in town.There will be no English radio station in Quebec.
A CBC repeater nearly re-lain the signal of CBM Montreal will not replace this station.It will offers some programms we coudn't but it will not reflect a Quebec community.This repeater will start this evenig at 6.30.
As of last November 83,000 quebecers were listening to CFOM I am quiet you were they are many more than that now.It is a tragedy that this many people will be deprived of listening to the station of their choice merely because the Government doesn't like it.
Many many listeners have send telegramms , letters and petition of protest with hundreds of names to the CRTC . Some people have been kind enough to sign this copy so I would like to read briefly from one of these letters and I quote:" I deplore of the decision you have made mr. Juneau I think you blew it I think I understand some of the responsabilities you have and inforcment of certain standard of broadcasting quality but ever stations similar in format to CHUM,CKGM or an hundred and one other radio stations can be successfull in Quebec city and the perform of fidel community service at the same time.Why should your commision standing the way has it continued operation?" Where are your priorities Mister Juneau and where is your good conscience in his quote? A portion of a letter from a listener addressed to the chairman of the CRTC.
It's been a great joy to live in Quebec,it's my favorite city and it's been great fun and very rewarding to work here at CFOM! I worked at other station and other cities but CFOM QUEBEC were special ! Thank you very much to our staff,our sponsors and may lay to you our listeners and our friends . 83,000 quebecers can't be wrong!Merci beaucoup Québec Salut!
DAVE ATKINSON THE GENERAL MANAGER OF CFOM:He was Gary Parr my programm director,good evening I'm Dave Atkinson the general manager of CFOM and I have a few words to say too,first in English et par après je les répéterai en français.
Et maintenant en français.Nous sommes arrivés à la fin d'un voyage,un voyage qui a été long ,trois ans pour moi personnellement,trois ans de joies de frustrations et pleins de défis.De mon nouveau chum Quebec Music radio avec une équipe de gars qui ne lâchaient pas prise.Quelques uns ne sont plus ici Zenie Pawlow si tu te rappelles de Doc Zen ,Sterling Faux,Met Barber,Mark James et tous les hommes qui sont encore ici avec moi.Mon directeur des programmes, assistant, bras droit et meilleur ami Gary Parr qui est venu ici parce qu'il croyait et qu'il n'a pas arrêté de croire pendant un an et demi. Ted Silver qui est revenu , Al Mc Kay , Isaac Shane , Rick Shannon que 24 heures par jour était CFOM et tous les autres Paul-Émile Therrien , Jean Linteau , Shirley , Ann , Michael à toutes ces personnes je ne peux dire que merci . Merci à nos commenditaires qui croyaient aussi et merci à vous chers auditeurs qui a faite de nous le poste que nous étions!Merci Québec nous avons travaillés fort et nous avons réussi .Maintenant nous sommes supposés de fermer la *swich* rentrer chez-nous et oublier tout mais ce poste de radio pour moi et pour tout le monde qui a travaillé pour moi n'était et ne sera jamais qu'un poste de radio , c'était notre raison d'être , nos désirs notre obsession ! Tout ce qu'on avait on l'a mis dans CFOM . Peut-être que nous n'avons pas pu plaire à tout le monde mais nous ne pouvions pas faire l'impossible.Nous avons choisi notre chemin et nous l'avons suivi et nous avons pu le suivre parce que un homme Monsieur Norman Lucas a supporté nos idées et notre enthousiasme parfois durant des périodes très dures et , dans quelques minutes , c'est Monsieur Lucas qui perdra plus que n'importe qui.
Moi et mon personnel nous disons adieu à vous Québec et à une partie de nos vies dont nous nous souviendront avec nos coeurs à tout jamais!Merci beaucoup! Bonsoir!
Ensuite, nous entendîmes l'hymne nationale Le Oh Canada...................
Une heure et demie après CBM MONTREAL PRENAIT LES ONDES DE MA BIEN-AIMÉE CFOM AM 1340

Last edited by Guylaine on Thu 6 May - 19:43; edited 3 times in total

_________________
MUSIC WAS MY FIRST LOVE AND IT'LL BE MY LAST MUSIC OF THE FUTURE AND MUSIC OF THE PAST...JOHN MILES.
Administratrice fondatrice





Number of posts

: 392


Age

: 57


Localisation

: Québec,Canada


Registration date :

2008-04-18



LES GARS DE CFOM AM 1340
RICK SHANNON
ISAAC SHANE :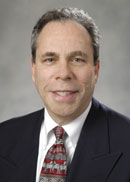 MICHAEL GODIN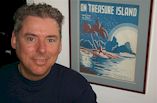 THEN
NOW
GARY PARR ONE OF THE PROGRAMM DIRECTOR OF CFOM << HE DIED A FEW YEARS AGO>>
THANK YOU SIR FOR HAVING BEEN A BIG PART OF MY JOY OF LIFE REST IN PEACE NOW ...
STERLING FAUX
TED SILVER AS HE LOOKS TODAY THE MORNING VOICE OF CFOM AM 1340 THE SWEETEST VOICE RADIO EVER HAD AN ORIGINAL HEROS !!!
MIKE PERRAS

_________________
MUSIC WAS MY FIRST LOVE AND IT'LL BE MY LAST MUSIC OF THE FUTURE AND MUSIC OF THE PAST...JOHN MILES.
Administratrice fondatrice





Number of posts

: 392


Age

: 57


Localisation

: Québec,Canada


Registration date :

2008-04-18





Similar topics
---
Permissions in this forum:
You
cannot
reply to topics in this forum